3-ply Disposable Protective Face mask - 1 case - 2,000pcs (40 boxes - 50 units per box) - (CE & FDA certified; EN14683 Type II Standard)
GHMREF
COVID19-OLG-3PLY-MASK-1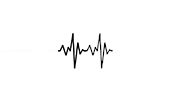 CE & FDA certified; EN14683 Type II Standard
1 case - 2,000pcs (40 boxes - 50 units per box)
Time: ~ 3 - 7 days ready to ship from factory/warehouse upon confirmation of payment.
Price and availability subject to change without notice.
SPECIAL HANDLING DIVISION
We do facilitate bulk sales and drop shipping for pre-orders of PPE at different tier pricing using air, sea and ground transportation for products originating from North America, Europe and Asia.
Our estimated processing and shipping time upon confirmation of payment is 7 to14 business days for domestic origin and 7 to 28 business days from international factories/warehouses. Multiple options might be available including expedited delivery for small bulk orders.
More Information

| | |
| --- | --- |
| GHM Brand Reference | DEPI / PPE Partners Selection |
| More Information | MedAlliesWorld® and GHM Depot facilitate sales and procurement of products through collaborative partnerships with U.S and global manufacturers and suppliers. Our fulfillment logistics and support services are provided by community-driven partnerships with vetted industry-specialists and local distributors. |